Hi Chippers
Here are a few informations if you consider using hotstamps on your next chipsets
Stamping is
0,20€/chip
(no additional costs if I should use two different dies per chip), stamping with holofoil is 0,30€/chip.
Due to bad results in the past, I just stamp ASM (except FDL mold) and BCC chips.
I order the dies overseas casue the quality i get there is awesome. 1/4" copper or magnesium dies...
The prices vary from the amount you order. One die is 45€, each additional die is 15€. I know they are pricey but worth every cent...!
Here are pictures of my actual stock dies (suitable for all available molds [ASM and BCC])
Cash (5c-$100)
Tournament (5-5000 + NCV)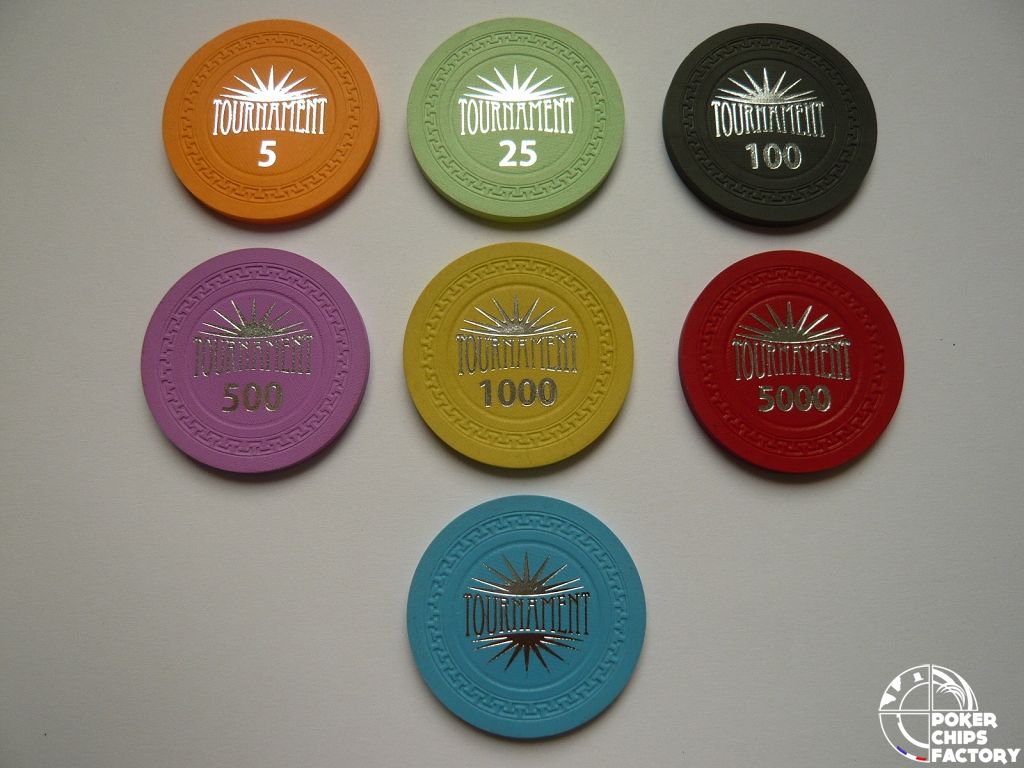 I have the following foil colours available:
- gold
- silver
- copper
- red
- blue
- green
- black
- silver holographic
- copper holographic
Here is a photo of all available foils:
(
left row
: silver, silver holo, gold, gold red tint, copper, copper holo /
right row
: black, green, blue, red, hot pink)